PPG is proud to announce the launch of the Beast 1/2 HP Sump Pump available now from Wolverine Brass and Plumbmaster.
The Beast 1/2 HP Sump Pump
Basement flooding is a devastating problem that can happen in any home with a basement. Not only can it have a negative emotional impact on the homeowner, but the property damage and potential health hazards could cost them thousands of dollars as well. "The Beast" by Wolverine Brass, is a durable and high quality sump pump that is a must-have to ensure the removal of any excess water away from the home.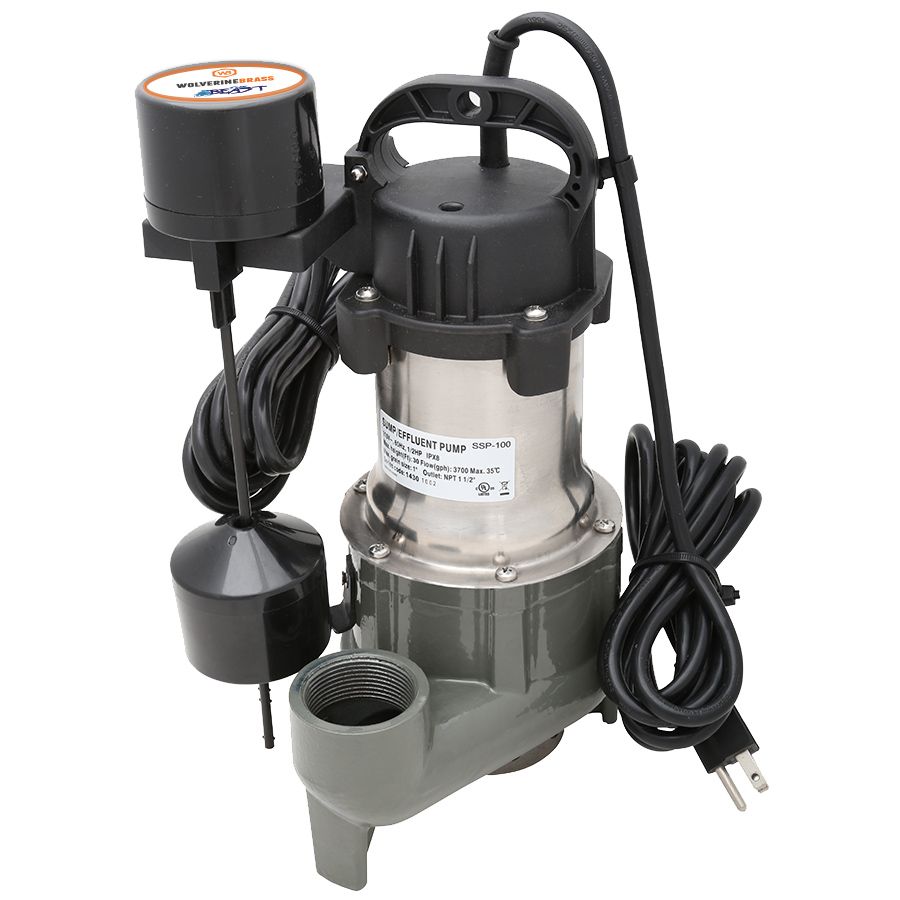 The Beast Benefits
Pumps faster and rests longer – 1/2 HP oil filled motor for maximum water removal (higher flow rate) and longer motor life.
Compact size – 2″ less in diameter versus the leading competitors 1/3 HP pump allowing it to fit in smaller sump pits.
Durable construction – stainless steel body, shaft, and debris cage. Cast iron impeller that passes 3/4″ spherical solid wastes, compared to competitors passing 1/2″ spherical solids.
Flexible – 9 ft. power cable and easy one screw float switch replacement.
Better value – priced comparable to competitors 1/3 HP sump pump.
3 year limited warranty